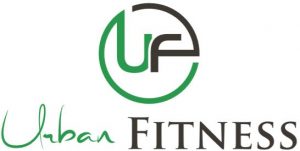 The client intake (or pre-participation health screening) is a valuable tool that helps keep members safe while exercising in your club and adds value to their overall experience. One of the most important proactive retention strategies is getting a member effectively integrated into your club offerings — and early. The pre-participation health screening is one such opportunity that, if done early and correctly, can garner benefits for both the member and the club.
A well-executed pre-participation health screening may obtain a variety of pertinent client data to assist with health risk stratification and individualized exercise prescription. To date, there is no standardized method for administering the pre-participation health screening. However, there are some general best-practices to consider when implementing the screening to optimize member safety and experience.
The screening may be a useful club tool to help avoid exposing a member who is physically unfit to the documented risks associated with exercise, such as myocardial infarction and sudden cardiac arrest. Additionally, the screening may assist in preventing an exacerbation of pre-existing medical conditions, as well as aid in identifying any relative and/or absolute contraindications to exercise.
Further, the pre-participation health screening may aid in helping detect atherosclerotic cardiovascular disease (CVD) risk factors and individuals who may benefit from being evaluated by a medical professional prior to exercise. For example, the American College of Sports Medicine (ACSM) preparticipation health screening tool methodology provides guidance for identifying individuals with unstable symptoms of CVD who could benefit from a medical evaluation such as:
Pain; discomfort in the chest (angina), neck, jaw, arms, or other areas
Shortness of breath at rest or with mild exertion
Dizziness or syncope
Orthopnea or paroxysmal nocturnal dyspnea
Ankle edema
Palpitations or tachycardia
Intermittent claudication
Known heart murmur
Unusual fatigue or shortness of breath with usual activities
For fitness professionals providing fitness services within your club, the client intake is a vital instrument to help ascertain many important factors to support the member on their fitness journey and help them experience success within the four walls of your club.
Obtaining this valuable information not only assists in safely and effectively developing an individualized exercise prescription, it also shows the member you are making efforts to ensure they are safe while exercising in your facility. It also helps the member perceive the fitness professional as a viable health and fitness resource who is well educated, trained and interested in their well-being.
The utilization of a pre-participation health screening is a proactive solution that shows your customers you care, your fitness team cares, and you want them to succeed in their fitness endeavors.
*Original article can be found at: https://clubsolutionsmagazine.com/2020/01/leverage-the-client-intake/