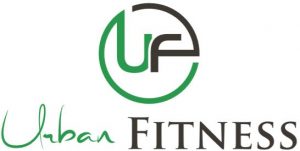 The novel coronavirus has created unprecedented disruption in our nation. With millions of people claiming unemployment and much of America shut down, the health and economic impacts of this viral infection will not be forgotten anytime soon.
Gyms, among millions of other businesses, have been forced to close their doors in order to support national efforts of flattening the national COVID-19 curve. The closures come in tandem with stay-at-home orders in hopes of reducing the spread of the highly transmissible COVID-19 infection.
Despite the monumental impact this infection has had on our nation, like all things, it will pass. In the meantime, we have a very unique opportunity to entertain methods to continue running our business while being closed — interesting times, indeed.
Here are a few strategies to consider to help maintain member engagement and brand awareness:
Maintain contact. This widespread shutdown, coupled with social distancing and home lockdown orders, may have adverse impacts on peoples' physical and mental well-being. Ensure you are maintaining regular touchpoints with your members to let them know you haven't forgotten about them. This could be in the form of business update emails, social media, text messages and so forth. While we are all experiencing the ramifications of COVID-19, we are all sharing in this experience together. Let them know you care and that they are not alone.
Continue providing value. The environment may be different — gym versus home — but the product doesn't necessarily need to be. Despite not being able to operate the physical space, now may be a good time to leverage the rapidly growing online medium to promote your fitness business. You may consider monetizing your fitness programming via a private fee-based platform (e.g., develop an app or private Facebook page, etc). You can also incentivize your trainers to develop quick and easy exercise videos to help upsell their services and your products. The online fitness space isn't going anywhere soon. While it may never replace the culture, feel, environment and energy of your physical club, the online space could help complement and further support your brand beyond the four walls of your club.
Consider "reopening" programs. Whenever we get the green light to reopen our doors, it may be in our best interest to prepare some programs to quickly get people re-engaged. This could be in the form of membership specials or fitness programming specials. Coming out of the closedown, members may be a little more hesitant to spend residual income on fitness memberships and services. However, if we can continue effectively conveying the customer value proposition and mitigate the cost barrier (especially during these times), we could leverage a good opportunity to support our customers and create some revenue. Different incentives to encourage prospects to walk through your doors, such as hybrid fitness training programs (exercise routines to be done in the gym and at home) at a reduced cost, may help bolster a gradual return to regular fitness behaviors.
Implement member challenges. Another strategy to help keep people engaged with your brand, and with each other, is implementing challenges for your members. This could come in the form of fitness-based challenges such as pushups, sit ups, workouts for time, completing an activity, or utilizing tools such as Myzone. Challenges can be great tools to help members maintain some sort of normalcy and community, which can be paramount for many people during these times.
Share member stories. Now is the time to share Social media is a heavily used vehicle to help people feel connected. Given the current circumstances, many of our members are doing home workouts and sharing them on social media. Encourage them to tag your business or create a hashtag for them to use that is unique to your fitness brand. Encourage staff to do the same. When you are tagged or see their stories, engage with them — comment and/or share the story or post. Members will feel connected and valued.
This is certainly an interesting time for our industry, country and world. While there are many things we are unable to control, there are many that are within our control. At the end of the day, the best thing we can do is show members we are here for them. We can do our best to support, connect and inspire them in any way possible. During this time, endeavor to keep your fitness community vibrant and healthy. You may find it stronger on the other side.
*Original article can be found at: https://clubsolutionsmagazine.com/2020/04/helping-members-weather-coronavirus/