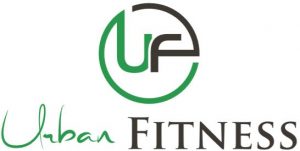 The country varies drastically in their respective stages of reopening in the midst of the coronavirus pandemic. Some states have fitness centers that are still closed, while other states have allowed for fitness centers to open, contingent on the adherence of certain operational guidelines specific to the county or state.
Like many industries, the fitness industry has been drastically impacted by the virus, and there are many lasting effects that will exist in many industries moving forward. It is our ability to be malleable to situations that will bolster our longevity and relative impact in our staff' and members' lives, as well as in our respective communities.
While the threat of a viral resurgence remains very real, the overwhelming desire for community, fitness and connection remain just as real. Like many states, we in Montana have been fortunate enough to reopen gyms. While operating under certain guidelines, we are able to continue facilitating fitness services and memorable experiences.
Here are a few highlights we have noticed upon reopening following the mandatory COVID-19 shutdowns:
Community
During the shutdown, we were very isolated — and for good reason. However, human-to-human interactions still play an enormous part in quality of life, mental health and overall well-being. Since reopening, members have expressed missing being part of their fitness community. The support, motivation, friendship and laughs that co-exist with a tight community were things that were clearly missed and are being well absorbed now — under safe guidelines,  of course.
Fitness
Being forced out of routine can be extremely challenging. During the shutdown, and even now, there continues to be a growing online and at-home training following. This is great, since it continues to promote healthy behaviors during "unhealthy" times. Just as great, however, is the desire to exercise safely in an environment that offers clean equipment, variety, more weight, and an atmosphere that promotes healthy movement. Moreover, this atmosphere is also inhabited by other like-minded individuals who are also seeking similar qualities.
Connection
Feeling part of something bigger than oneself is what many people aspire to find. We, the fitness industry, endeavor to create communities within our sphere to help members feel like they are part of something. That something is your company culture. By creating a community, our members and team can all feel like we are part of the same fitness family. This community helps support member success and retention. That being said, one key facet is the connection within the community. After a prolonged isolation period, members and staff not only want to feel like they are on the team, but also connect with somebody. This touchpoint of connection with customers and staff is nothing new — it is just warranted more now, given the current circumstances. Remember to encourage opportunities to truly connect with people upon reopening. We are social creatures by nature.
Certainly, there are many things to consider during this time (e.g., memberships, sales, staffing, etc). These are just a few key points we at Urban Fitness have identified and strategically focused on to help support our members, staff, mission, culture and bottom line.
*Original article can be found at: https://clubsolutionsmagazine.com/2020/06/reopening-highlights-urban-fitness/