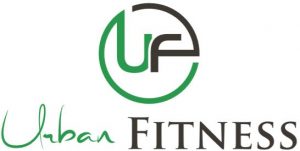 Finding and maintaining different sources of revenue streams are important for business longevity. There are many avenues through which to do this. Some common approaches are personal training, group fitness programming, retail and kids care.
However, another and arguably less utilized strategy can be to establish relationships with the medical community in your area. The medical community may consist of primary care providers, specialty providers (orthopedics, neurology, endocrinology and bariatric, etc.), mid-level providers such as physical therapists and chiropractors, and nurses.
There are many benefits to establishing connections with healthcare providers. For example, these relationships can foster referrals, heightened perceived customer value, broaden reputation and reach, as well as help establish your club as a professional medical fitness partner who is an expert within their respective field. Often times, these relationships tend to naturally form with your fitness team but can be established with operators as well.
While there is no standardized way to bridge these connections, there are some logical steps to assist in the process. One way to help grow your presence within the medical community is by creating awareness of your business, its services, staff and how your services can benefit their patients. There are ways to do this.
Here are a few considerations to help form and retain long-term relationships that can garner benefits for both parties:
Education. Ensure your staff, or whoever is establishing and maintaining these relationships, is properly trained to facilitate fitness services with these populations. A provider will want to know they are making a referral to a qualified fitness professional and that their patient will be safe. This may include pursuing continued education and certifications in a specialized field such as clinical exercise physiology, arthritis exercise training, and aquatic exercise training certifications. A referring provider may be more inclined to refer if they know there are qualified staff to support and guide their patients.
Make contact. Have the fitness professional or club owner personally establish a connection with the provider. This may take many attempts, and some provider types, such as physicians, may be more challenging to get a hold of. This can be done through an email, letter or in-person visit. It may be useful to leave a message with the clerical staff and circle back at a later date. At the very least, your information will be on the staff radar.
Collaborations. It may take a while to build rapport in the community as an expert worth collaborating with. However, once you have built a good rapport with the medical community, it may be worthwhile to collaborate on different projects such as public forums, articles, and fitness and injury prevention programs. Collaborating will help convey to the public that your teams share similar values in terms of helping people improve their health, and that you are experts within your fields.
Social media. Utilizing social media platforms to showcase the quality and knowledge of your fitness team can help build awareness among consumers and providers. Providing quality and engaging content such as exercise education, fitness tips or movement videos can help capture the attention of the consumer and healthcare community.
Public forums. An important part of healthcare is to educate patients on how to make decisions that benefit their health. This can be in the form of adhering to their medication protocol, adopting a physically active lifestyle, healthy eating habits, and smoking cessation. Giving public talks on some overlapping topics can go a long way in getting on the radar of providers who are also speaking similar thoughts.
There are many avenues that can be utilized to help in bridging these relationships. Ultimately, forging these connections can have profound impacts in the continuum of care for the patient or client, benefit the referring provider, and benefit the bottom line of the club.
*Original article can be found at: https://clubsolutionsmagazine.com/2020/02/strategies-connecting-fitness-medical-community/