What is Urban Fitness (UFit) Team Training All About?
The purpose for Urban Fitness creating and implementing quality, results-driven team training programs is to motivate and inspire our members to reach their fitness goals. Our UFit Team Training vision is to establish an exciting fitness-driven culture in which every team member has the accountability to and from their fellow UFit team member; a true Team Training Community. Our team training programs will vary throughout the year with the intent to have different modalities (HIIT, Strength, Endurance, Mobility, Hypertrophy etc…) scheduled during the same 4 cycles to allow for various options to choose from.
Download a copy of our program schedule here.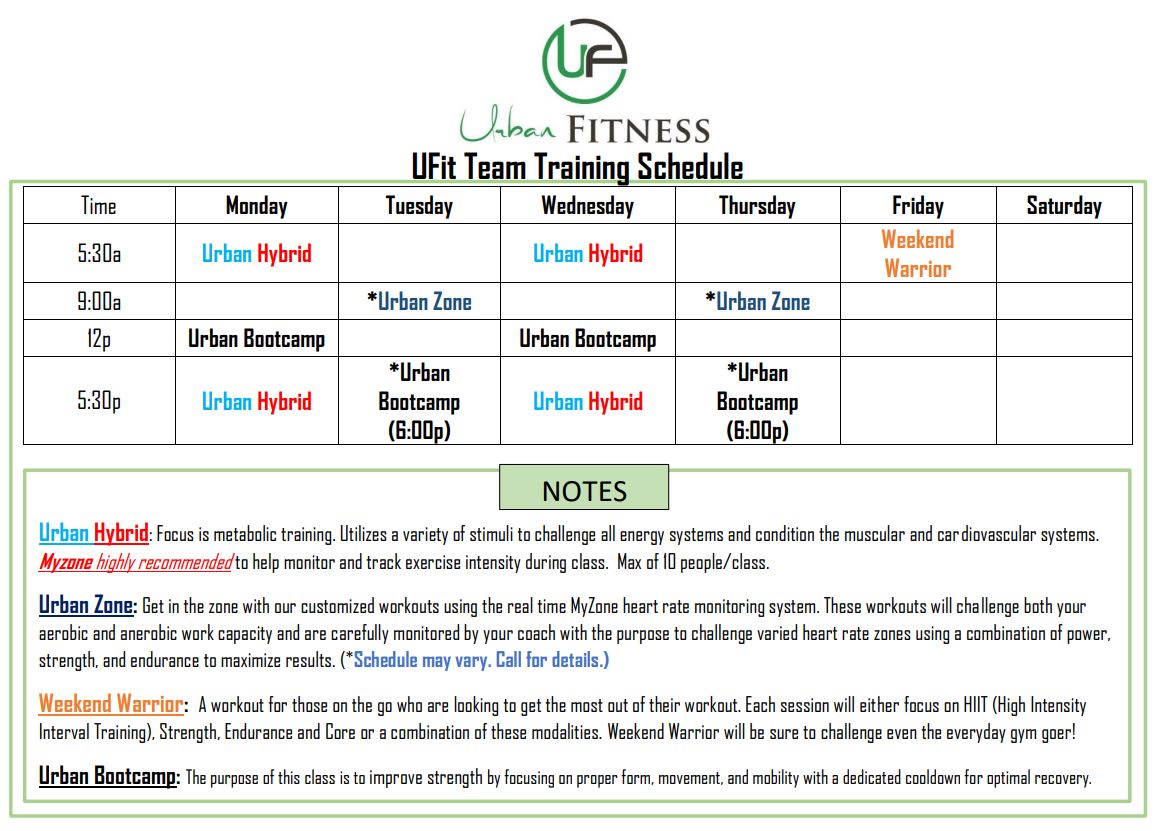 *Call for Non-Member pricing (406-924-2176)